Rhode Island Personals (RI, MA, CT) FetLife group Fetish & BDSM Club
Address: Rhode Island, USA
Fetlife: https://fetlife.com/groups/88708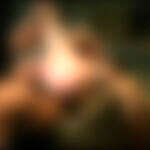 It's the littlest state with the biggest heart, and now it has an official group for personal ads!
In Rhode Island, you're never more than 30 minutes away from love, lust, friendship, or a Coffee Milk at Olneyville New York System. We're here to make that search a little easier.
This group is open to any and all folks for (legal and consensual) solicitations for play, romance, relationships, kinky meet-ups, dating, and encounters.
Southern Massachusetts and Eastern Connecticut folks are welcome as well!
Rules:
Nothing illegal or non-consensual.
Allowed: Selling goods, entrance fees for events, photography services, and good old fashioned personal ads!
Not Allowed: Requiring pay, gifts, or "tribute" for play sessions
We're all adults here. Ask nicely and make good choices… 😉
 Jump right to the comments 
Other local BDSM parties in United States of America (USA)