Arizona Classifieds FetLife group Fetish & BDSM Club
Address: Arizona, USA
Fetlife: https://fetlife.com/groups/21572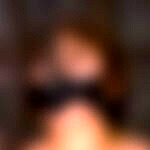 Sort of like a craigslist for the kink community in Arizona.
This is where you can look for and/or advertise any of the following:
Couples (M/F, M/M, F/F) looking for another F or M
Selling BDSM items (ex: floggers, clothing, toys)
Babysitting services so that others could enjoy a night of fun
Making of clothing or BDSM items for selling
Household items
Services (kink friendly house cleaning, carpentry, real estate services, etc.)
absolutely no solicitation for sexual services of any kind
**Pro Domme services are fine as long as it does not violate the $ for sexual service rule
All sorts of other stuff we probably can't think of:
just send a quick email if you have a question or a concern and the moderator will get back to you within 24 hours. I will always send you a message to tell you why something was removed if I remove it.
*** Absolutely no harassment. There is a ZERO TOLERANCE policy for any kind of behavior that is mean, bullying, abusive, etc. I mean it. I REALLY MEAN IT!***
 Jump right to the comments 
Other local BDSM parties in United States of America (USA)