BBW ORGY NJ Fetlife group Fetish & BDSM Club
Address: New Jersey, USA
Fetlife: https://fetlife.com/groups/31535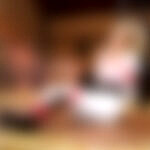 Come on in and meet others into bbws and orgies. If you throw parties that are bbw friendly let us know.
Who we want here:
BBWs of any sexual or gender orientation.
BBW lovers of all shapes, genders, and sizes
Couples who love BBWs.
Respectful men who are not just looking to get laid.
INCLUSIVE orgy planners.
People who can make it to Jersey
Who we don't want here.
Disrepectful people
Men only trying to get laid
3: people who cannot make it to Jersey
Please keep in mind the TOS and respect.
 Jump right to the comments 
Other local BDSM parties in United States of America (USA)