Arizona Afternoon Delights FetLife group Fetish & BDSM Club
Address: Arizona, USA
Fetlife: https://fetlife.com/groups/35033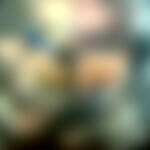 We are a daytime group that have our munches and activities during the day. This group is for those of us that would rather not or cannot attend evening munches or evening activities.
Come join us and make some new friends!!
As of now, we meet twice a month. Once a month for a Munch, which is usually on the 2nd Wednesday of the month. We also have an activity planned for the last or 4th Friday of every month, usually, in the form of an adult play party.
Weeks that contain holidays may make it necessary to move the schedule around some.
We will keep everyone updated on upcoming meetings and events.
We look forward to meeting you all!! 😀
Note: This group is a branch off the East Valley Kink group. Most, if not all of our meetings will be in the east valley. Even tho' we are an east valley group all kinksters are welcome.
This is a group designed to meet people at munches, become friends and attend our parties & activities.
Trolling and/or personal ads not under the sticky, will be deleted.
Personal ads are ONLY acceptable in the "Personal Ads" sticky, all others will be deleted.
Note: Mod/Owner will close or delete any post that is uncivil – rabble rousing, trolling, flame wars. AND that any member who blocks a Mod/Owner will be removed from the group.
RULES:
We have adopted a rule that anyone wishing to attend a group activity at a private home, must have met the group at a munch before attending such an activity.
Do not take it upon yourself to extend invitations to other groups, people you do not know or outsiders to the PARTIES at a PRIVATE HOME. Everyone is welcome to attend the munches.
DO NOT harass, intimidate, belittle, or be just plain nasty to any present, past or future group member!
Extending invitations to our munches is always a welcomed and encouraged idea. That way the group gets to know them and they get to meet and understand the group and its members.
Anyone not following these rules of the group will be immeadiately kicked out of the group permanetly and reported to Fetlife!
Thank you for your cooperation
 Jump right to the comments 
Other local BDSM parties in United States of America (USA)