Alabama Classified FetLife group Fetish & BDSM Club
Address: Alabama, USA
Fetlife: https://fetlife.com/groups/30961/about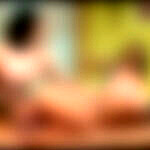 This group is geared towards folks living in Alabama that wish to place ads seeking someone within the lifestyle.
I am hoping to help like minded kinksters in finding someone that will be a good match for them without having to spend hours upon hours going through profiles and finding nothing. This is a way that people can post, in extreme depth, what is that they want from a relationship, what type of person they seek, and what type of person the poster is.
I understand that these are just words on a page and that anyone can fake anything but I would love to believe that people can at least attempt to portray themselves in a manner that would lead to a successful and healthy relationship.
Good luck and have fun!
~MD ♥
Rules:
All ad tittles must clearly state your role and the role you are seeking.
Please be clear and concise in what it that you seek.
Pro's please don't post here.
No bashing other people's posts.
Be nice. This is not high school.
Remember we're all adults here.
Have fun and good luck.
*Do not ban the owner or any leaders of the group. This will get you banned from the group.
 Jump right to the comments 
Other local BDSM parties in United States of America (USA)