Allentown, PA BDSM Fetlife group Fetish & BDSM Club
Address: Allentown, PA, USA
Fetlife: https://fetlife.com/groups/1837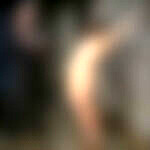 The on-line Allentown, PA BDSM Group is to share information between people who attend the monthly Allentown Munch, its affiliate groups, or other related functions of the munch group. The Allentown Group is a pan-sexual group and welcomes any walk of kink.
Rules:
This group abides by FetLife's Terms of Use. Any posts which violate FetLife's rules will be moderated and possibly deleted.
NOTE: Members may not block the owner or moderators. If a you block them, you will be deleted, and most likely banned, from the group. Blocking a Moderator hinders/interferes with the ability to effectively manage the group by severing the ability to communicate freely with the forum members. No exceptions. https://fetlife.com/fetlife/group_leader_guidelines.
Postings by non-affiliated groups must be made directly to the Group Owner for approval prior to posting.
Personal drama should be kept on your own profile and not brought to this group. Any posts which are inflammatory, derogatory, or malicious will be deleted by the Group Owner, and the poster may be removed or banned from the group. This includes spamming.
Posts that are placed in multiple groups violates FetLife's TOU regarding spamming, and those posts will be immediately deleted.
New Rule. AS OF 9/1/2014 No profile will have a ? as a profile pic if you need to remain anominous there is always a picture of your pet or anything else. If you are a current member you will have 30 days to change your profile pic or you will be deleted from the group.
 Jump right to the comments 
Other local BDSM parties in Pennsylvania (PA)