Kinky and Social in Minnesota Fetlife group Fetish & BDSM Club
Address: Minnesota, USA
Fetlife: https://fetlife.com/groups/73286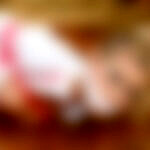 We are a community based on getting together and doing kinky, dirty despicable things and we think that is awesome! We go to parties, munches, discussion groups, skill sharings and classes. We talk non-stop about our kinks and what gets our juices flowing. But… what about the other things? In our crazy journey to find ourselves, our kinks and our limits we often forget to stop and smell the flowers.
That is the idea and goal of this group. We are just some Minnesota Kinksters going out for some good old fashioned "vanilla" fun!
Do you want to get a group of like-minded people together for a trip to a Museum? Go to the movies? Find out how dirty some songs really are when sung by kinky people? You've come to the right place!
We love those kinky parties, munches and classes. We just want to add to this delicious experience with some good old fashion vanilla fun as well!
Hope to see you out and about.
Rules:
Anyone can create and post an event.
All Events should be held in a public place that can be easily found through internet searches or the phone book.
Posts should be about social events that have occurred or may occur, and to gauge interest in new events. This explicitly excludes posts that are personal ads. Any posts that do not meet these requirements may be subject to deletion at moderator discretion. Posts will be removed without notice to the OP.
Follow Kink 101 safety guidelines when meeting new people.
Anyone is welcome to go these events provided they meet the location's requirements i.e. some bars require that people be over 21.
Pay your bills and tip your waitstaff! All tabs are separate and the responsibility of the individual.
No illegal drug use
Drink responsibly. Some events might be held at bars or other venues where drinking is allowed. Don't be stupid, don't drink and drive, be responsible.
 Jump right to the comments 
Other local BDSM parties in United States of America (USA)