35 and under in NorCal (and some Bay Area) FetLife group Fetish & BDSM Club
Address: California, USA
Fetlife: https://fetlife.com/groups/12302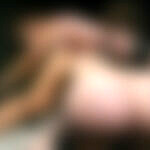 Doesn't it just frustrate you, when you come across of a profile, of a hot, young, Dom/sub/fetishist, and they seem to have a great personality, but end up being in like….Nebraska or something? Or even 5 hours away in LA? Well, now us NorCal'ers will have a place to congregate, and meet people close to us! 😀
Cool Things:
Feel free to post any sort of discussion topics you like, even if it's not kink related.
Classifieds are welcomed, and encouraged. Everyone should have someone to love!
Ranting/getting minor frustrations off your chest (just don't use actual names and stuff)
Uncool Things:
Starting flame wars
Being a troll
Being way over the age of 35 (Boo on lechers! Hisssss)
Having parties and not inviting me >:O (kidding, kidding)
Intolerance/Ignorance (if you are ignorant…you WILL be made fun of….so be forewarned)
So…..I guess that's it! Let the NorCal-ing begin!
 Jump right to the comments 
Other local BDSM parties in United States of America (USA)