209 Kinksters (California) FetLife group Fetish & BDSM Club
Address: California, USA
Fetlife: https://fetlife.com/groups/57168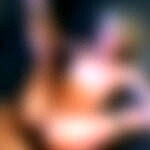 A place for 209 residents to learn about, and discuss kink. We are all members of the same community, let's use this space to create a safe BDSM environment.
Rules:
All we ask is that everyone follows our Prime Directive of: "Be polite and respectful." We wish to keep things casual and friendly. Please avoid using actual names on this group in order to protect anonymity.
Confidentiality is of paramount importance to the group. Everyone is expected to maintain confidentiality of identities, statements, and actions within the group. Violations of confidentiality can result in immediate banning.
All members must be 18 years old and up. No exceptions. Moderators can ask for verification in cases where we think there might be an age issue.
Members of the group are encouraged to share other events, start discussions, and hold special events. Members who put together events are responsible for establishing event specific rules. These are not official events of the group but are part of the groups. Members hosting/organizing events are free to impose restrictions appropriate to the event including: limiting attendance based on orientation, gender, or vetted status within the group.
We ask that truly private events are not discussed on here to keep from creating rifts.
We caution posting events with locations for searching and privacy, especially off the FetLife site. However, event creators have this totally at their discretion and we will not be policing location posting. It is totally at the discretion of the host(s).
Now for actual meetings we have the following rules:
Core rules:
Be polite and respectful
This is a "predator-free" zone. The purpose of this group is to socialize, educate, share events and meet like-minded people and should not be used as a pick-up venue. While flirtation is necessarily benign, please leave any hardcore pursuits to other venues. PERSONAL ADS ARE NOT TO BE POSTED HERE.
Events and group member identities are never to be shared or released. We must work to protect the identities of our members who are not "out."
Public Events
a. Please feel free to post all public events here. We want this to be a free space for all groups to post what they have going on and expand their base.
b. Event hosts control the individual requirements and all responsibilities of their events. We are not responsible for any aspect of posted events.
Private Events
a. Private events are allowed to be posted within the group under the expectation that this is an event open to people at large. If it isn't don't post it.
b. Private events with only select invitees should not be posted in the group.
c. The organizer of the event is responsible for their event.
We are part of a larger community. Members should remember that and always act in a manner that is positive to the larger group. As a community we are stronger when we all act in a compassionate, loving, nurturing, and giving manner. It is expected that members will try to help in the community and be a positive force.
The group leadership reserves the right to deny anyone membership to this private club at any time for any reason.
Violations:
Members who violate the trust, confidentiality, integrity, and otherwise generally make an ass of themselves will be subject to review by the leadership for disciplinary action which can range from discussion, to warning, to banning depending on the severity the individuals actions.
Flamers, Ad posters, etc. will be warned once, banned on the second violation.
Individuals who can not follow the group rules can be asked to leave or in exceptional cases can be banned.
All disciplinary actions will be discussed and reviewed on a case by case basis by the leadership/moderators.
 Jump right to the comments 
Other local BDSM parties in United States of America (USA)