Cunillingus Personals of Boston Fetlife group Fetish & BDSM Club
Address: Boston, MA, USA
Fetlife: https://fetlife.com/groups/44257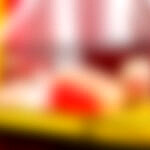 This group is for men and woman who are cunillingus lovers and want to connect for cuniilingus in the Boston area. Straight and lesbian females are invited to join who seek pussy worshipers and men and women are invited to join that enjoy worshiping pussy. Please keep it local, safe and fun. All women who live or travel to Boston are invited to join. Men who are local to Boston only are invited to join others will be kicked out. Momen are always to be treated as Goddesses in this group and they are alway right. Men are a dime a dozen and will be kicked out if at a womens request to me.
Rules:
Woman are always right and treat them with respect. No does mean NO! Woman are encouraged to post personals seeking cunillingus and men are not allowed to harass them otherwise you will be kicked out. Athough lesbian activity is tolerated gay activity is not allowed. MtF, crossdressers and gay men this group is not for you seek another playground.
Group is only for cunillingus personals, not other fetishes.
 Jump right to the comments 
Other local BDSM parties in Massachusetts (MA)