Camberville TNG: Boston TNG North of the River Fetlife group Fetish & BDSM Club
Address: Boston, MA, USA
Fetlife: https://fetlife.com/groups/3914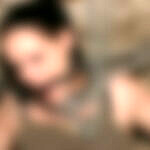 TNG is a pansexual BDSM group for motivated kinky individuals age 18-35 that is dedicated to education, outreach, and an enriching social environment within the leather community.
Our group is one centered just north of Boston, primarily in the Somerville/Cambridge/Arlington area. In addition to this group, there's also a TNG offshoot, BTNG, which holds events primarily in downtown Boston. We recommend exploring each of these groups if you have a chance.
Get in touch with us, attend a meeting, and make your ideas and thoughts heard! Our munches (socials) are held the second Sunday of every month from 7pm-10pm at Diesel Cafe in Davis Square. We are looking for people willing to assist us with outreach and education, help us plan events, socials, and discussions, and just be an active part of the group.
Rules:
In order to create a community based upon respect, no personal attacks on members ("flaming") will be tolerated.
Please post introductions in the appropriate thread. We don't want the message boards getting cluttered.
If you are over the age of 35, you are welcome to subscribe to our group to get information, but keep in mind that we are geared towards people 18-35, and many events are restricted to those people and their friends.
Also, these boards are not for personals. Any posts to those effect will be deleted without notification. Discussions about kink, the community, etc are all welcome. If you would like to post your event to this group, please contact the moderators.
 Jump right to the comments 
Other local BDSM parties in Massachusetts (MA)