Boston MA BDSM Fetlife group Fetish & BDSM Club
Address: Boston, MA, USA
Fetlife: https://fetlife.com/groups/425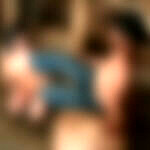 Boston MA BDSM is a group for promoting munches, classes, conventions, or other community events. Information threads are pinned at the top to help folx get started in the scene. Questions and healthy discussions about our local community are welcome here.
Rules:
NO PERSONAL ADS.
Personal ads will be deleted, and you will be removed from the group. Feel free to post your personal ads in Boston MA BDSM-Ads.
If you are not sure whether a post is relevant to this group or have concerns or questions, feel free to reach out to the moderators.
Blocking the moderators is grounds for a ban.
 Jump right to the comments 
Other local BDSM parties in Massachusetts (MA)