Boston Area Age Play Munch Fetlife group Fetish & BDSM Club
Address: Boston, MA, USA
Email: [email protected]
Fetlife: https://fetlife.com/groups/2735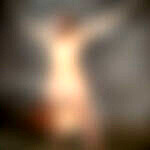 This group is for sharing information for the Boston Area Age Play Munch (BAAPM) and keeping the BAAPM community in touch with each other.
The munch is the FIRST MONDAY (7:00-9:00PM) of EVERY month. It is held at Bertucci's at Alewife T station in Cambridge, MA.
This munch is for all ageplayers and those curious. If you do not know what Ageplay is, please look it up prior to attending.
We are a Very diverse group. We have people of a variety of sexual orientations, gender presentations, abdl and non diapered ageplayers, littles, middles and caretakers, sexual and non sexual littles. If you are uncomfortable with this level of diversity, this may not be the munch for you.
At each munch we have between 10-35 people take part.
Do not write to me and ask how many Mommy's/Submissives/Women are showing up. This Munch is to create community and make connections – you don't need to know the gender of the people showing up to make friends!
REQUIRED RSVP INFORMATION: PLEASE NOTE THIS IS FOR IN PERSON MUNCHES
Our munch has become very large, and to accommodate the restaurant we have had to implement new RSVP rules, listed below. Thank you for your cooperation!
You MUST RSVP vie EMAIL  before 7pm on the day before the munch (Sunday).
When you RSVP via EMAIL, you MUST include your Fetlife name, as well as the name you wish to be referred to at the munch.
I will send out an email confirming your RSVP as well as giving information on how to find us at the restaurant.

When you arrive at the munch, please check in with me so I can check you off the RSVP list! Even if I know you, just nudge me a bit so I remember to check it off!
IF you RSVP after the deadline, I can put you on a standby list and notify you if someone can no longer come, and can offer you the extra seat.
If you must cancel your RSVP, please let me know asap via email again to [email protected]. If you do not cancel and do not show up, I will respectfully ask you to abstain from the following month's munch.
Rules:
You MUST email an RSVP. See RSVP information above.
Be respectful of others. Do not touch unless asked. This includes hugging, pats on the shoulder, etc.
Order something. We are meeting at a restaurant that is very courteous to us. We take up many of their tables. Even if you are only getting a soda, order something. At the very least, leave a decent tip (20%) for our server.
Do not advertise on here. This group is for discussions and to facilitate meeting community in a safe environment. If you aren't sure if your post will be welcome, feel free to write to the group owner, RapunzelRapunzel. Along with this, no fantasy/hook up threads. Nothing wrong with those, but that's not what this group is for 🙂
Do not take pictures at the munch. We want people to feel comfortable, and not worry that they might have their picture taken, even if it's accidental. This includes selfies, pictures of your food, etc. If you really want a picture of you and your bestie, please go outside (before everyone is leaving) and do it there 🙂
If you'd like to post about your own ageplay related event, or host one of your own, please contact RapunzelRapunzel prior to.
If you block the group leader or any moderators, you will be removed and banned from the group.
In the unlikely event you've been banned or asked not to return to the munch, this also carries over to any other BAAP munch-sponsored events, including co-sponsored.
As stated in each of the munch event listings, this is for creating community and friendship, NOT for picking people up/finding your significant other. Connections have been made here, but do not come to the munch with your ONLY intent to be finding your Caregiver/little/abdl/etc.
This is a group for ageplayers.  This is not a group that in any way condones pedophilia!  These two things have nothing in common.
NOTE: These are the rules for the munch itself; for events sponsored by the munch these are also the rules unless otherwise noted.
We sometimes do an optional theme for the munch, just to keep things fun.
 Jump right to the comments 
Other local BDSM parties in Massachusetts (MA)