Boston FemDom Club Fetlife group Fetish & BDSM Club
Address: Boston, MA, USA
Fetlife: https://fetlife.com/groups/6989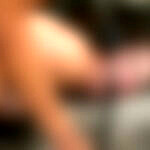 This group is designed to showcase and honor all the wonderful dominant women in our area. a place for the subs of all genders to worship the lovely ladies in a great setting This group is only for the most obedient and dedicated of subs and slaves who wish to worship and serve the lovely ladies of the Boston FemDom Club.
This is a non sexual club and we work on a majority rules basis. We are looking for wonderful people who would like to open there homes to nice gathering . and of course we will co-ordinate with the local venues. lets make this a first class club.
A word about myself I am just a person helping to get this going its not my group its our group
Note we will maintain a proper mix of subs and dommes
and males, females , and tg folks. this way its fair to all.
Friends suggested that we open this group as an alternative to other clubs which only allow a limited femdom/slave experience
Lets all make this a fun progressive club
See you all soon
Rules:
NO MALE DOMS no so called subs with a male dom profile permitted you will be banned
we are female centric and those wishing to make it any other way are not allowed
No SUb looking for….. personal ads on main page use the sticky . failure to heed this will result in banning . if you are not reading this prior to joining then you are not welcome anyways
All Dommes are welcome in this group. ( for our group dynamic Dommes shall include Cis Females , Tg and Trans Dommes however though we have subs of all types , for the sake of this group CD and TV s may not post as Dommes here However this is not a place to solicit customers
for pro work. its totally ok if you do pro stuff even if its a full time occupation. but you must also be a regular player in the Boston scene for free. This rule is not to prevent those offering services from posting about it. but as always requests must be approved. we just dont want random trolling wannabe fake Dommes in here . those not looking to offer to the community but just take. But if I know you or i can verify then it may be ok. if at any time we feel you sole purpose of being here is just to solicit customers then you will be warned and after removed
incomplete or vague profiles result in removal from the group. you may rejoin when your profile is completed. No male doms allowed you will be removed from the group
TY
 Jump right to the comments 
Other local BDSM parties in Massachusetts (MA)