central new jersey Fetlife group Fetish & BDSM Club
Address: New Jersey, USA
Fetlife: https://fetlife.com/groups/19376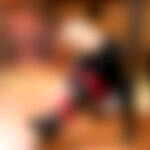 This group is actively moderated.
CENTRAL NEW JERSEY! This group is for all who reside in, or travel to Central NJ.
Tired of searching for members in NJ and having to weed through pages and pages of members, never knowing where people live? Well, this should be for people in Central NJ only. If you don't reside in, work in or travel to Central New Jersey, don't join.
Rules:
Be Nice
Be Local
Event Postings
Content Sales, Sex Work, and other Exchanges of Value
Moderators and Blocking
 Jump right to the comments 
Other local BDSM parties in United States of America (USA)