A Little Kinky in Florida Fetlife group Fetish & BDSM Club
Address: Florida, USA
Fetlife: https://fetlife.com/groups/20589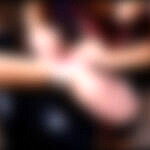 This group is evolving a bit.
We will still have focus on age players in Florida to socialize and get together in a real life setting for learning and fun, but it is changing a bit.
Through our journeys and experiences we have found that the core of the B/l relationship is in more D/s dynamics that most think. That being, the nurturing love, guiding force, gentle but firm teacher..and practicing your dynamic in love.
These concepts will be added to our meetings and we encourage any relationship, regardless if you associate yourself with the B/l lifestyle, to join us and share our common dynamics. It is in our sharing of our stories, our experiences and our trials and success that we become stronger in our individual relationships and community goals.
Rules:
Respect. Respect. Respect.
Following the FetLife guidlines and rules..as well as remembering that though we may not agree on the path, the road we are all on is to learn, share and grow together.
Having said that, in light of the recent FL postings we are having to add to our rules:
2. NO MENTION OF SEXUAL INVOLVEMENT WITH MINORS OR OF INCEST (even between legal adults) This is a firm rule and includes fantasies about these topics and, we are sorry we have to say to protect the group, personal accounts of activities/events in the member's past as well. We enforce this very strictly. Anything deemed by moderators to be violating this rule will be removed without warning, and may result in the poster being removed from the group.
(Thank you to StrongJohn for the above statement.)
If you feel the need to place a personal ad in this group, then PLEASE use the sticky marked Personal Ads. DO NOT start a discussion on it. Any personal ad discussions started outside the sticky will be deleted without notice.
No postings for events other than those that are specific towards the Big/lil dynamic, without Mod's prior approval.
Thankies.
 Jump right to the comments 
Other local BDSM parties in United States of America (USA)