Arkansas Kinksters FetLife group Fetish & BDSM Club
Address: Arkansas, USA
Fetlife: https://fetlife.com/groups/138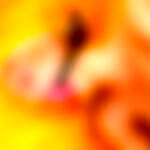 Kinky People are alive and well! Even in the buckle of the Bible Belt…
Hello and welcome to Arkansas Kinksters – the Fetlife group for perverts in, around, and associated with the Natural State. This group was created to provide a forum and connecting place for those of us who wish to meet new people in the local scene and those of us who wish to grow as a community.
Rules:
I ask that everyone be civil when talking to and about one another. It's just good manners.
However, if you must troll, understand that I will tolerate no half-assed attempts at it in this group. Poor trolling skills are shameful and will be mocked mercilessly by superior trolls. Learn well.
Also, do not whine to me about what the group is or isn't. If you want it to be more active where discussions are concerned, start a discussion. If you want it to have less personal posts in the discussion forum, understand that this is a place for people to see who's active in the kinky community in our state and generally what those folks are doing. Publicly posted personals, intros, and requests are just fine. So are plugs for new groups and stores and such as long as they are in or near Arkansas. This goes for pro-dom and pro-service types, too. Don't flame these people. You may be annoyed by a post that another member has been waiting to see for years.
 Jump right to the comments 
Other local BDSM parties in United States of America (USA)