Albuquerque Personals Fetlife group Fetish & BDSM Club
Address: Albuquerque, NM, USA
Fetlife: https://fetlife.com/groups/29660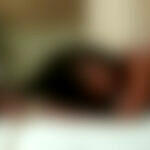 Looking for hook ups without judgement !
I hate being judged for what I see as normal and fun!
Rules:
Let's make real honest posts!
Along with making an honest post or replaying to a post please be fair and nice about any comment posted.
If you do not like a post push the back button and move on.
I've banned 2 people from this group for being aggressive towards postings.
Everybody has a right to post there ad and there request.
But to verbally attack with out being Provoked is uncalled for and will not be tolerated.
Verbally attacking a group member because a member will not respond to you does not give you the right verbally insult a member and   will get you banned from this group.
 Jump right to the comments 
Other local BDSM parties in New Mexico (NM)