Albuquerque Kinksters Fetlife group Fetish & BDSM Club
Address: Albuquerque, NM, USA
Fetlife: https://fetlife.com/groups/35315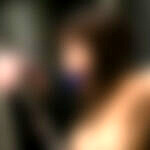 Welcome to Albuquerque Kinksters!
This group has the purpose of event announcements and to serve as a central hub for information relevant to the Albuquerque Kink and BDSM community.
Rules:
In this Group there are a number of policies regarding what is and is not acceptable so far as posted content goes. The following covers the basics, but if you have a question about whether your post is acceptable please do not hesitate to contact Connyfornia.
Allowed:
Announcements that you think are of interest to the community are always welcome. (e.g. Kink Events, Weddings, Birthdays, Classes)
Questions/Announcements related to Fetish, Kink, Leather or any subsets are welcome.
Questions/Comments having to do with personal growth, your journey, or the path of the community are welcome.
Comments and Opinions posted should be constructive and promote growth of the thread, the individual, or the community.
Community related classified ads are welcomed. (e.g. Local Kink Friendly rooms for rent, Dungeon Equipment for sale, etc.)
Not Allowed:
Personal Ads belong on your profile or on one of the many groups geared toward finding a Partner. (e.g. Hi, I just wanted to post an introduction here to let you all know that I am a 24 year old Meat Puppet. My fetishes include watching B-list movies from the 1960s and eating Oreos dipped in Ketchup. Drop me a message if you want to hook up!)
Personal Opinions belong on your profile. (e.g. I think the sky is falling, I hate red headed Female Prodoms who chew gum, I feel that subs who speak in first person should be dipped in honey and shot into the sun.)
Personal Questions belong on your profile. (e.g. Do you shave your pubes? -or- If I shave all the hair off my slave's back and fashion a hand bag out of it; should I carry it in my left hand or my right?)
Comments that are intended to demean, belittle, or to be condescending toward other people or their beliefs. (e.g. flaming)
In response to a slew of PUBLIC OUTING's via Facebook in the early part of 2018 by a certain group of people, we hereby advise you that your are not welcome in this group -IF-:
 you are known to have been outing people on social media,
 you are known to support people who are outing others,
 you are known to be generally in favor of outing others.
If you are 'friendly' to outing then your membership in this group may as well be terminated!!!
More Information:
Any posts not in compliance with the aforementioned criteria may be deleted with -or- without warning. Please also keep in mind that postings are the property of the author and should not be reprinted elsewhere without the express permission of the author.
Thank you very much for reading these policies. Welcome to the group!
 Jump right to the comments 
Other local BDSM parties in New Mexico (NM)