Michigan Happy Knots Fetlife group Fetish & BDSM Club
Address: Michigan, USA
Fetlife: https://fetlife.com/groups/45942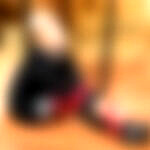 Welcome to Michigan Happy Knots, a rope education group in eastern Michigan.
We host Rope Nights and classes for sharing knowledge on rope and rope play. So whether you're new to rope, have been rigging for years, or just like getting tied up, come join us and learn something new or share your knowledge with others.
Join the group, enjoy the discussions, and come out for our Rope Nights.
Group rules are simple:
Please keep all discussions related to rope. Off-topic threads (e.g. personals) will be deleted.
Feel free to ask questions, but please be respectful of other people's opinions.
Have fun!
 Jump right to the comments 
Other local BDSM parties in United States of America (USA)