"San Francisco & Monterey Bay Area Bisexuals" FetLife group Fetish & BDSM Club
Address: San Francisco, CA, USA
Fetlife: https://fetlife.com/groups/1520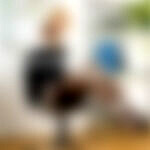 This group is for Bisexual+ people in the greater San Francisco Bay Area to meet, discuss topics, and enjoy the company of like-minded people.
You are welcome to join if you have any identity but this group is probably most relevant to those that that include: Bi/Pansexual, Hetero/Homoflexible, Bi-curious, Queer, etc.
Feel free to post an intro in the stickies
Rules:
I can't believe I need remind people of this there's zero tolerance for derogatory, phobic BS.
Spirited debate is strongly encouraged!
If you don't know the difference between #1 and #2 above, find another group.
High-quality personal ads are A-OKAY!
We'll remove any post (particularly ads) that are uninformative.
Example: "Who wants to suck my dick?" from a straight dude with no profile picture or details ヽ(ó ì_í)ノ
Events ads are A-OKAY too.
Be respectful and non-judgemental, this is a safe space.
 Jump right to the comments 
Other local BDSM parties in San Francisco