Houston subs and slaves seeking Doms Fetlife group Fetish & BDSM Club
Address: Houston, TX, USA
Fetlife: https://fetlife.com/groups/3603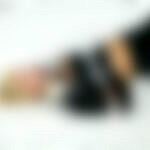 A discussion and meeting place for both the RIGHT SIDE of the SLASH (subs, slaves property, bottoms) and the LEFT SIDE of the SLASH (Doms, Dommes, Masters, Mistresses, Owners and Tops) within the HOUSTON*** area to come together.
This group is NOT for those who list themselves as ANYTHING other than a Dominant or a submissive. No Switches, Swingers, Hedonists, etc. There are other groups catering to your interests, please seek out one of them. If your profile seemingly indicates that you have changed your role most likely for the purposes of qualifying for this group, that will earn you a permanent ban.
No Antarctica or other exotic locales. To be a member of this group your profile MUST indicate that you reside within the greater Houston area (including any of the cities located with an hour of Houston). While we can appreciate whatever your reason is for listing Antarctica as your location, this group is for those in the Houston area and if your profile indicates something else, we will take you at your word that you live in that location.
Any member can post an advertisement for what they are seeking: subs of any flavor can post that they are looking for ownership or wanting to meet the Dom of their dreams; and Doms of any variety can post their requirements and say what they are looking for in that perfect sub. If you are 'free to a good home' or seeking a playmate for a local club date, or to attend an event, for example – why not tell others about it here and see if a match can be found.
We encourage open discussion about questions related to the lifestyle, seeking answers to your burning questions, and learning about the dynamics of these type of relationships (for example, helping subs learn how to navigate in their new world, or for Doms to learn how to be the best Dom around). If it applies to these relationships and/or the Houston area related lifestyle, it's a discussion that can happen here.
Discussion does not mean trolling and picking a fight with the person posting the ad. If you do that, you may without further warning be given a Timeout or be Banned. Please see below Rules regarding acceptable behavior within the group.
Any attempt to belittle or berate someone else because you don't like how they choose to find someone or if they for example, refuse to 'kneel bitch' to you as a Dom, will be met with a swift heeled boot from our foot to your ass and you will shown the door. Same applies to you subs in that if you don't like the Dom then find a respectful way to disagree.
NB: For Entertainment purposes only – No sales of slaves or any discussions related to ANY financial transactions, please – keep it safe, sane and consensual – and do your vetting of prospective partners !
NOTE *** WHAT IS THE HOUSTON AREA?
Houston area for the purposes of becoming a member of our group means that you need to be located within about an hour drive from Houston. If you are located outside of the Houston area and wish to join our group, please ensure that your profile describes why you have that interest (e.g., moving to the area, frequently work in the area, etc.). We desire social interaction amongst our membership, and it is our experience that someone located outside of the Houston area does little or nothing to participate in our group, and so doesn't make for a good member. If you are outside of Houston and don't offer a reason for joining or remaining in our group, Rule 0 applies.
Rules:
No professional Doms or subs of any kind. You know what this means and if you're soliciting money in any way, you will be BANNED and reported to FetLife Admin.
Please do not post your username for Messenger, KIK, SnapChat, Facebook, Instagram, Twitter, Tumbler, etc., or ANY personal info here (and that includes no email addresses or website URLs). Message your party privately with this information.
If you don't like what someone posted, man or woman the fuck up and send them a private message or shut up or simply choose to leave. You are not the world's moderator, and your clever or not comments, questions or analysis is not welcome.
No PIC = no joining. You must have an appropriate avatar pic to join this group (no blanks and no question marks), and it cannot be a pic consisting of a dick or a pussy. Nobody wants to look at your junk every time you post or update. Your Avatar pic MUST be a pic of YOU. This group is all about making social connections and interacting, so save your junk pics for something other than your avatar.
DO NOT under any circumstances block the Moderators. Or you will be BANNED.
 Jump right to the comments 
Other local BDSM parties in Texas (TX)