Houston Kink Fetlife group Fetish & BDSM Club
Address: Houston, TX, USA
Fetlife: https://fetlife.com/groups/5727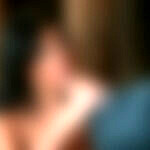 Houston kink is here to serve as neutral ground. this group is here for discussions, event postings and also serves as a great place to put your foot in the door and get to know some people here in the Houston scene if you are new.
This group is open to all kinks NO MATTER WHAT THEY ARE!!!!
However, this is not a personal ads group – you can ask for advice or ask about events – OR – you can pimp your event and let people know about local gatherings. For personal ads please use the Houston Kinky Personals section.
For more about local events please see the Houston Events Calendar, or the Houston Kinky Social Bulletin Board for upcoming events in the Houston area.
If you do not know the rules and are new to the lifestyle please feel free to ask a question you will only find answers not sarcasm here. If you have been in the community for a while then please be a little more friendly with the advice.
All in all have fun and enjoy your lifestyle the way you want to.
The Moderators
Rules:
Here's the long extensive list of rules for this forum:
NO SPAMMING THE GROUP!

Be nice.

Be respectful.

Be tolerant of those with different interests than you.

Make your replies thoughtful and helpful, bullshit will get you banned.

Don't be afraid to offer advice to a newbie.

Don't piss off the moderators.

Be civil to one another.

No professional advertisements for cash, ass or services.

Blocking the moderators will gain you automatic BANNED status with no warning.
 Jump right to the comments 
Other local BDSM parties in Texas (TX)