Denton Area Kinksters Fetlife group Fetish & BDSM Club
Address: Denton, TX, USA
Fetlife: https://fetlife.com/groups/4626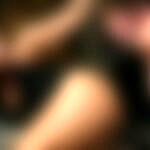 Welcome to the island of misfit kinsters
A group for kinksters in and around Denton, Texas.
This group is here to help facilitate good kinky fun, education and growth.
It is a place to ask questions, share successes and failures, make new friends, meet with old friends and have fun.
Feel free to post within guidelines of Fetlife, get cozy and have fun!
Rules:
No bashing/outing or other general juvenile behavior.
All posts that follow the FETLIFE Terms Of Use are accepted.
This group is a place to post your thoughts and ideas on kink including but not limited to:
Post about local events
What you are looking for
Ask questions on different topics both vanilla and kinky
Keeping track of what is going on in the surrounding area that may interest you
ANY post that is found to be in violation of this particular sites Terms of Use it will be removed or the thread closed. Group Leaders will close threads that are unacceptable in topics according to Fet rules.
Please do your best to make responses to threads as positive as humanly possible.
Check out the sticky's for information on general definitions, resources, and other items that could be of use whether new or old!
This group offers several opportunities each month making it possible for folks to meet and hook up with other kinksters in our area.
IF YOU HAVE ANY QUESTIONS/COMMENTS/IDEAS please do not hesitate to let us know. This group is and always has been PRO growth in the Denton Area!!
Cool with all of the above and ready to get started??? Come on in, we saved you a seat!
 Jump right to the comments 
Other local BDSM parties in Texas (TX)