Conroe Adult Fun Fetlife group Fetish & BDSM Club
Address: Conroe, TX, USA
Fetlife: https://fetlife.com/groups/7810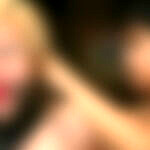 We are a kink friendly group in Conroe, Texas. This group covers more than just Conroe including: The Woodlands (including Oak Ridge and Shenandoah), Spring, North Houston, Willis, and anything in Montgomery County as well as other surrounding areas.
Looking to find local people that share some of the same kinky views as you? Looking to find new friends to spend quality kinky time with? We accept all kinky folk whether you be D/s, M/s, or just kinky in general. We are the place for you. Currently the munches for this group have been put on hiatus due to a lack of interest from the members. However, anyone may post a discussion to have a munch/get-together. If we start to see more interest and participation from the members, the regular munches will resume. There currently is no location for parties. There are several surrounding areas that host parties though. These include: Spring Adult Fun, The Woodlands Fetish Community, and HEAT. I'm sure there are others. Those are just the ones I know locally. If you don't mind travelling a little farther, I highly recommend Fire Bugs. We are looking for comments and participation from all who wish to join. This group is for kinksters that get together for coffee, dinner and conversation. We discuss issues about adult fun, such as electrical stimulation, paddles, whips, tickling, protocol, etc. We also discuss the local groups that have play parties and how you can attend these parties. We are a well rounded group that exists for safe fun times.
** Note: The owners of this group reserve the right to refuse membership to this group for any reason. **
There is also a group called Conroe Next Generation. CNG for those 18-35 only. They can be found on fetlife and are starting to have meetings.
Party/Play Options:
Spring Adult Fun
EROS
Humble Kinksters
Gulf Coast Touch of Leather
Heat
Spring Adult Fun
The Woodlands Fetish Community
Fire Bugs
All of the play/party options require a membership and/or a RSVP. Please follow all dungeon rules when playing at these locations. We support the local community and encourage you to explore all your options.
Rules:
No advertisements without permission
NO PERSONAL ADS
 Jump right to the comments 
Other local BDSM parties in Texas (TX)