Dallas, Tx – Classifieds Fetlife group Fetish & BDSM Club
Address: Dallas, TX, USA
Fetlife: https://fetlife.com/groups/3502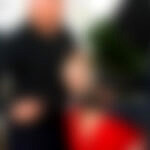 This is not a personals list, it's not a kinky craigslist, nor is it your personal watering hole where you come to find your preferred gender and orientation of whomever you are looking for at that time. There are lots, and LOTS of personals groups on here just for that express purpose and this group is not on that list. No, I'm not going to list them for you, but you can take the other hand out of your pants and look for it on your own, might want to wash it before you do that, too.
No financial domination posts here. There are groups for that as well.
NO PYRAMID SCHEMES OR SIMILAR BUSINESS MODELS.
Why am I exerting the powers of group ownership, because it's my responsibility to keep this group on a course that it is meant to be on.
This group is for Dallasites. The rules are simple, be polite and no human trafficking.
Feel free to post what you are looking to sell, trade or an event that you are putting on in the Dallas area. Any posts that are questionable or offensive will be deleted.
Any ads that have more than 10 days of inactivity, do not pertain to the Dallas Fetlife or from outside of the Dallas area without permission will be deleted. This is to keep the group fresh and spammer free. If in doubt ask, I might say yes.
Management,
Harlequin
 Jump right to the comments 
Other local BDSM parties in Texas (TX)