Trinity River Bears Fetish & BDSM Club
Address: Trinity, TX, USA
Email: [email protected]
Website: http://www.trinityriverbears.com/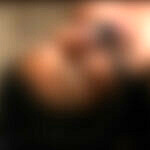 Brunch & Meeting
Our meeting is open to anyone who wishes to attend. We  also welcome all who wish to make a presentation about their group or project to our membership. Interested in joining the Trinity River Bears? Check out our membership application below.
Please check back from time to time  for information about  future brunches.
After our meetings, the Trinity River Bears normally host a cookout featuring Bear Hamburgers or Bear Meat On A Stick. Each one comes with a bag of chips. Donation for each is $3.
Who Are We?
The Trinity River Bears is a social organization providing bears and bear admirers a chance to meet and enjoy time together in a variety of environments and social situations.  Formed in the late 1990's, the club has active members in Fort Worth and Dallas, as well as other cities in the greater DFW Metroplex.
What Do We Do?
The Trinity River Bears participate in a variety of activities in the DFW Metroplex, as well as in other areas in the State of Texas. We are proud to be an active supporting member of the Texas Conference of Clubs.
Many of our members actively volunteer their time to assist PWA Holiday Charities with the May and September LVLPWA Camp Outs at the Texas Conference of Clubs. The LVLPWA Camp Outs are for gay men living with HIV-AIDS. There is a mix of HIV positive and negative individuals who may be campers, volunteers, sponsors, partners of, or friends of, campers who are living with HIV-AIDS.
Want to know more about us? Drop us an e-mail, and we'll be glad to tell you more! Come join us at one of our functions! Already know about us and want to join? Fill out one of our applications.
 Jump right to the comments 
Other local BDSM parties in United States of America (USA)