Touch of Leather Fetish & BDSM Club
Address: Texas, USA
Email: [email protected]
Website: http://www.touchofleather.org/about_us.html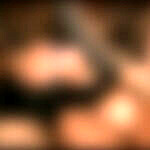 Touch of Leather began as a pansexual gateway organization in 1999. Our mission is to welcome adults into the Alternate Choice Lifestyle. We do not discriminate on the basis of ethnicity, sexuality, or religion. Through communication, education and recreation,our goal is to facilitate the awareness of those who live among us within the Alternate Choice arena. We are here as an opportunity for all who choose: to share and deepen their knowledge, through group education, and mentoring; to find friendship and acceptance; and to find safe haven among the like-minded of our world.
As the trinity knot suggests:
Our goal is to bring together the facets of Mind, Body and Spirit.
We touch the heart of a diverse Community seeking the traditions of Yesterday the Experiences of Today and the Hope of Tomorrow
If you have found your way to our path, and you come into this world with an open mind and respect you are Welcome.
Come in and be a part of Touch of Leather
 Jump right to the comments 
Other local BDSM parties in Texas (TX)