Austin TNG Fetlife group Fetish & BDSM Club
Address: Austin, TX, USA
Fetlife: https://fetlife.com/groups/1474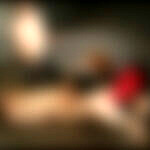 Austin TNG (The Next Generation), established in Ocober of 2000, is THE group for young adults (18-35) interested in an Alternative Lifestyle, kink, B.D.S.M., etc. The mission of this group is to create a safe, positive, encouraging environment for our age group to meet one another and build a support system of peers with similar interests.
The Rules
NO RELIGION
NO POLITICS
NO CLASSIFIED ADs
NO USE OF THE WORD "BUMP" to put threads to the top of the group
NO USING THE GROUP TO FLAME WAR OR FLAME BAIT
NO USING THE GROUP TO AIR PERSONAL DRAMA or START DRAMA
NO FAKE ACCOUNTS/MULTIPLE ACCOUNTS
NO BLOCKING THE MODS
And please be respectful of each other!
(Note: violating these guidelines may cause your thread/comment to be deleted at the moderators discretion)
If you want to introduce yourself, you can do so here
You can find a comprehensive calendar of ongoing Austin events here
When covid isolation is over our social events(munches) are every Tuesday at Baker St. Pub on S. Lamar and every Thursday at The Hideout Pub, off Mopac and Duval. Currently our munches are once a week on discord voice chat. If you have any questions, please message callmehavoc, JadedJinx, or BloodyAnne.
Keep in mind this group is intended to be a real life group where the members attend events and socialize with each other. Please don't try and use this group to mass message the members, as doing so will get you banned.
If you want to post an event you are coordinating you are welcome to as long as it doesn't interfere with a regularly scheduled TNG Event. If you want to post group information, please feel free as long as it doesn't conflict with the mission of TNG, or the group leader hasn't been banned from our group. Threads about specific events will be closed or deleted after the event has taken place. And please do not post if your event is discriminatory to gender or sexual orientation.
We do however ask that other groups do not sell tickets to their events at Austin TNG events, this applies to any group we do not hold joint events with (Currently GWNN, SAADE, and QPT).
 Jump right to the comments 
Other local BDSM parties in Texas (TX)