Austin Texas Queer Kink (ATXQ) Fetlife group Fetish & BDSM Club
Address: Austin, TX, USA
Fetlife: https://fetlife.com/groups/121305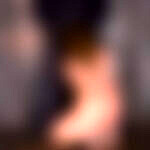 We're here, we're queer, and we really just want to have consensual, properly negotiated, hot, sexy, kinky scenes with other queers who are also here.
ATXQ was co-founded by butchcrassidy and bythedrop in 2015. Their vision at the time was to provide a place for members of the Austin, TX (and surrounding areas) queer & trans community to talk kink and pursue kinky play, with a keen drive towards action and education and edgier play parties.
ATXQ hosts parties every other month on the 4th Saturday in a dungeon setting, with certified DMs on site. Our parties begin with a skill demo taught by an experienced member of the community, and a negotiations/consent discussion. We also host munches co-hosted with QPT) on the 2nd and 4th Saturday of the month. We offer workshops and classes by request. Contact a group leader for more information about these. Stay tuned on the ATXQ group page for upcoming munches, parties, events, and ticket-purchasing opportunities.
If you plan to attend a party, you must read the General Information and Party Rules in advance of purchasing a ticket. Tickets must be purchased in advance of parties, in person, from a group leader, either at a munch, or by appointment. We ask all newcomers to attend at least one munch before attending a party, that way we can assess if you are a good fit for the group, and you can do the same. We tend to ask people questions about why they are interested in our group, and what they are looking for in terms of personal experience, in order to ensure the safety and good times of our parties. We all know that play is a vulnerable experience, and that vulnerability requires a safe space. We take our jobs of maintaining that safe space very seriously.
ATXQ play parties are not intended for our straight cisgender allies. We encourage and are supportive of play that is queer, and/or, falls outside of the cis-het norms. We welcome our allies to attend our munches and other social events.
"Queer" here is intended to be inclusive and is used as an umbrella term for anyone who identifies as not-heterosexual or not-cisgender, including but not limited to people who identify as: gay, lesbian, bisexual, asexual, genderqueer, agender, bigender, transgender, third gender, trans, genderfluid, gaymo, bicurious, homosexual, homofabulous, homoflexible, intersex, asexual, questioning, pansexual, MTF, FTM, butch, femme, fag, dyke. We are Trans inclusive and vigilantly intersectional. Extending welcome to people of color, those who are differently abled, and those who are polyamorous/in open relationships.
You do not have to identify with the term 'queer' but we do ask that that you identify with one or more of the above mentioned, to attend ATXQ play parties! Our parties are only for those who are not-heterosexual or not-cisgender. Please ask a leader about this or come to a munch ! We are happy to talk more about what we mean by the term "Queer"
If you're looking for hookups, play, to hone your kink skills or push your kinky edges in a space that is majority queer, or resources/answers to questions about specifically queer kinky problems and puzzles, this is the group for you.
We enjoy collaborating with other groups in town whose membership and values reflect ours.
Please read our rules about posting if you would like to do so. Please contact us if you are interested in our events.
Rules:
No trolls, no spam.
No bullies or flaming or malicious attacks on others.
Be open minded and respectful of each other.
Consent is sexy. Don't push boundaries. No means no, maybe means no, only yes means yes.
If you are interested in posting an event that you are hosting that you believe our ATXQ membership would like to know about, please read the following sticky before posting.
 Jump right to the comments 
Other local BDSM parties in Texas (TX)