Houston (TX) Area Threesomes!! Fetlife group Fetish & BDSM Club
Address: Houston, TX, USA
Fetlife: https://fetlife.com/groups/62126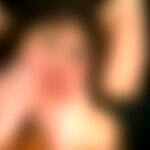 This group is for those who love mmf, ffm, mmff, ffmm and any other alphabet combination. We are dedicated to providing an avenue for couples and singles to enjoy this aspect of the lifestyle and to provide a fun, safe, respectful experience. Courtesy, respect and following each individuals parameters is the foundation for this group.
Be respectful…. Everyone has their own parameters and individual interests. Also safe sex will be practiced at
Rules:
AS GROUP OWNER I reserve the right to remove threads and responses that violate the rules without notice to the post author.
EVENT NOTICES ARE ALLOWED, however only ONE post per event. Feel free to update and bump event thread as much as you'd like. Multiple posts about the same event notice will be deleted. This group is intended to support ALL events and activities THROUGHOUT all of Houston. Also can deleted any Events no warning.
NO ATTACKS TOWARD OTHERS, No exceptions. You may have a different point of view, and expressing that difference is fine, but keep all comments on a friendly level.
COMMENT, CONCERN OR COMPLAINT. If any person has a comment, concern or complaint about a thread, please send me a private email using the Fetlife email system with a post reference, link, or a web address to the thread, so I may view the matter and react accordingly.
NOTE: POSTINGS NOT FITTING THE ABOVE CRITERIA WILL BE DELETED
NO FLAMING, RUDE, DISRESPECTFUL, OR MEAN SPIRITED COMMENTS NOT WILL BE TOLERATED IN THIS FORUM. VIOLATORS & CYBER BULLIES WILL BE BANNED WITHOUT WARNING
Trolls will be vanquished with the ban-hammer
All ads must adhere to the TOU of Fetlife.
Blocking the Moderators will gain you Automatic Banned Status with no warning.
 Jump right to the comments 
Other local BDSM parties in Texas (TX)