Austin Kinky & Curious Fetlife group Fetish & BDSM Club
Address: Austin, TX, USA
Fetlife: https://fetlife.com/groups/67020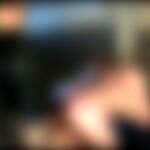 Austin Kinky and Curious is very active group with an emphasis on making sexy new friends, advocating the core tenets of BDSM, and producing fresh, EPIC, genre-defining ideas and concepts.
K&C promotes sexual expression in all of its delicious (and often deviant) forms. We're swinger/poly/queer/single-friendly, (heck, we're just plain friendly), and chock full of sex positivity. We bring people together, connect then with the information and resources to have a rich and satisfying experience with kink, and have a whole lot of fun doing it!
All are welcome!: hot dudes, slick chicks, dykes on bikes, spicy squares, queers, beers, trans fixed gears, kinky coffee sippers, slackers in slippers, fancy femmes, hunky mens, beat up chucks, indie rocks, gingers wearing socks, dirty pillows, horny hipsters, weirdos, beardos, and sexy-ass people in every package!
NO commercial posts (that means you, Mistress for "tributes"). Post will be deleted, and if it continues, poster will be banned.
Rules:
Owner/moderators reserve the rights to delete ANY posts/comments they don't agree with.
 Jump right to the comments 
Other local BDSM parties in Texas (TX)