ClubFEM Houston Chapter Fetlife group Fetish & BDSM Club
Address: Houston, TX, USA
Fetlife: https://fetlife.com/groups/30644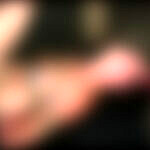 Welcome to ClubFEM-Houston. The FEM stands for Females Enslaving males.
ClubFEM is a social organization composed of individuals who want to develop sincere Female Dominant/male submissive relationships.
This is a venue to ask questions and learn more about Female Dominant/male submissive relationships and activities for ClubFEM-Houston events.
Rules:
In order to become a potential member of ClubFEM-Houston, you must attend a Newcomers Munch and fill out a brief questionaire and a brief interview. If you are accepted as a potential member; membership requirements are that you attend at least 2 ClubFEM parties.
If you are a member of another ClubFEM chapter in good standing, veritied by your local chapter Head Mistress, you are welcome to attend ClubFEM-Houston events without attending a social.
ClubFEM promises a 100% Female Authority environment at all times during our events.  Threfore submissive females and dominant males do not fit into this dynamic.
Membership acceptance is at the discretion of the Head Mistress and will not be based on race, creed, color or prefered kink so long as it adheres to the guidelines listed above.
On the FetLife group as for real life events, all participants must be 21 or older.
This is not a pick up site. Please do not post advertisements "looking for." If you are interested in finding your Mistress Right or perfect slave, we invite you to attend ClubFEM-Houston to get to know us.
Trolling will not be tolerated. Spamming will not be permitted. If you have an announcement for an event not ClubFEM related please contact a moderator for permission.
 Jump right to the comments 
Other local BDSM parties in Texas (TX)