Austin Bound Fetlife group Fetish & BDSM Club
Address: Austin, TX, USA
Fetlife: https://fetlife.com/groups/460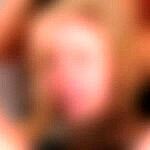 An Austin(TX) area oriented group for people to discuss local clubs, events, parties, hookups, ask questions, or whatever. You don't have to live in Austin to join though, all are welcome.
Rules:
Don't be a jerk, or a corporate advertiser, OR A SOCK PUPPET. Heavy handed I know.
NO PHONE NUMBERS, ADDRESSES, OR IDENTIFYING INFORMATION. YOU WILL BE BANNED.
Same for anything to do with illegal activities. That puts Groups at risk.
No blocking Moderators, it's a ban as well.
 Jump right to the comments 
Other local BDSM parties in Texas (TX)