Hawaii State Classifieds Fetlife group Fetish & BDSM Club
Address: Hawaii, USA
Fetlife: https://fetlife.com/groups/21722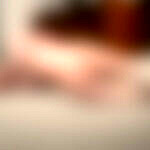 A place to gather if you are searching for playmates, relationships, events, housing, or buying/selling equipment and goods for residents ONLY and visitors (viewing or replying ONLY)* to the state of Hawaii.
If you are posting anything not specified above, please message group owner for prior approval or your ad will be deleted and/or closed.
Rules:
Only open to residents and visitors to Hawaii state.
No spamming! PERIOD.
ABSOLUTELY NO posting for sexual $ervice$ (pay to play, pay to watch, etc). It will be immediately deleted.
All posts and comments must follow the Fetlife TOU.
NOTE: All Males Looking To Meet WOMEN,
Fet Life is not a Hook-Up / Dating site. It is a Kink site for BDSM!
Stop asking to meet women privately when no one in the entire community knows you…
If you actually come out to events you can meet all the kinksters you could wish to meet Male or Female!
By not having any real photos on your profile you automatically come off as creepy! (Stranger Danger)
Cock photos are not considered as a real photo…
 Jump right to the comments 
Other local BDSM parties in United States of America (USA)