Austin Submissives Fetlife group Fetish & BDSM Club
Address: Austin, TX, USA
Fetlife: https://fetlife.com/groups/14400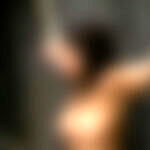 Austin Submissives is an announcment and discussion group.
AustinsubCulture (AsC) is an Austin group that holds monthly meetings currently on the third Wednesday of the month from 6pm to 8pm. We have moved to Zoom meetings until further notice due to the pandemic.
This group is for subs, slaves, bottoms, and switches in sub mode. We do review the member list and remove Tops/Doms.
For more information or to RSVP please send a message to justmilo or playswithpain
Rules:
This is not the place to troll for submissives or ask for dates. There are plenty of other groups on FetLife for that.
 Jump right to the comments 
Other local BDSM parties in Texas (TX)