Richmond VA Personals Fetlife group Fetish & BDSM Club
Address: Richmond, VA, USA
Fetlife: https://fetlife.com/groups/10846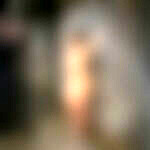 Welcome! Remember that by joining the group, you are agreeing to follow the group rules. If you do not, you will be removed.
This group is an effort to give people in the Richmond, VA (and surrounding) area who are looking for someone special a place to post a little something about themselves and their search.
This is not Craigslist.
Rules:
If It's Not A Personal Ad, It Will Be Deleted. This includes pay for play.
No Illegal Requests/Mentioning 420 or Drugs
Bump Your Posts
You Ain't Special – If You're Not A Fit, Leave Folks Alone
Don't Block The Moderators
You'll Get Advice
No Slurs
 Jump right to the comments 
Other local BDSM parties in Virginia (VA)