Collar and Whip of Northwest Arkansas FetLife group Fetish & BDSM Club
Address: Arkansas, USA
Fetlife: https://fetlife.com/groups/12757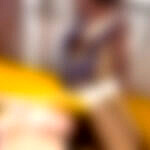 I have started this group for discussions and events for the people in the D/s lifestyle and kinksters in
NWA and surrounding areas
(including but not limited to Bentonville, Rogers, Hiwassee, Pea Ridge, Little Flock, Decatur, Highfill, Cave Springs, Beaver, Gateway, Garfield, Johnson, Oshen, Elkins, Greenland, Beaver, Hindsville, St. Paul, Lowell, Fayetteville, Springdale, Farmington, Siloam Springs, Sulphur Springs, Tontitown, Avoca, Wesley, Canehill, Summers, Gentry, Gravette, Bella Vista, Winslow, West Fork, Prairie Grove, Lincoln, Huntsville,Elm Springs, Eureka Springs),
Southwest Missouri
(including but not limited to Pineville, Jane, Lanagan, Noel, Blue Eye, Neosho, Goodman, Anderson, Stella, Powell, Rocky Comfort, South West City, Maysville, Seneca, Washburn, Cassville, Exeter, Butterfield, Monett, Granby, Stark City, Purdy, Fairview, Newtonia, and Stark City),
Eastern Oklahoma
(including but not limited to Tahlequah, Park Hill, Proctor, Stillwell, Welling, Proctor, Westville, Watts, West Siloam Springs, Rose, Kansas, Oaks, Twin Oaks, Colcord, Grove, Bernice, Ketchum, Jay, Spavinaw, Langley, Grand Lake Towne, Braggs, Fort Gibson, Muskogee, Wagoner, Summit, Tullahasse, Disney, Adair, Strang, Salina, Locust Grove, Chouteau, Miami, Pryor Creek, and Pensacola).
Munches are held in NWA around the Fayetteville/ Springdale/Rogers area. A/all are welcome to come to the munches as they are not just for newbies. They are for everyone to get together and socialize. A/all are welcome to use this group as long as it is respectful, no spam, and no flaming. Be nice, Be respectful, and have Fun.
~Fawn
 Jump right to the comments 
Other local BDSM parties in United States of America (USA)