Alabama BBW's And The Men and Women who Adore them FetLife group Fetish & BDSM Club
Address: Alabama, USA
Fetlife: https://fetlife.com/groups/61671/about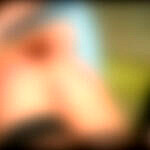 This group is for all BBW women and all the men and women who adore them.
This group is not the place for negativity, the members of the group grow tired of it quickly as do I. So please do not join if you have the intention of making threads to rant, complain or be down on yourself.
If your looking for a bbw group that is positive in nature, uplifting and supportive this is the group for you.
As a member of the group you must be respectful to one another if not you will be removed from group.
As a member of this group everyone must have access to each others profile their will be no blocking of members .
Members understand that the leaders aren't legally responsible for members of the group and that leadership can legally remove anyone at their disposal.
 Jump right to the comments 
Other local BDSM parties in United States of America (USA)