Ann Arbor MI Area, Kinky Meet-ups Fetlife group Fetish & BDSM Club
Address: Ann Arbor, MI, USA
Fetlife: https://fetlife.com/groups/23067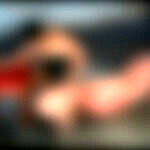 Welcome fellow Kinksters,
We are people who want to meet up and make new friends as well as reconnect with old friends near and around the Ann Arbor area. This group is meant to bridge the gap between the Ann Arbor TNG members (members who have exceeded their group's set age limit) and connecting them with all the other various groups in the SE Michigan Area, the various Public Play parties and various events.
This group is for us to be able to meet or talk in social situations for: toy shopping , spirituality and religion talks, switch talks for switches and switch lovers, a Queer, Bisexual, Transsexual, Asexual, and supporters, and/or anything else you can think of that is missing from our Kinky Community here on Fetlife.
Suggestions are welcome!
Rules:
No one under 18
No posting personal ads
No spamming
No illegal activity
 Jump right to the comments 
Other local BDSM parties in Michigan (MI)