Michigan Area Daddys, Mommys, and lils Fetlife group Fetish & BDSM Club
Address: Michigan, USA
Fetlife: https://fetlife.com/groups/11634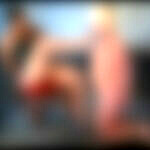 A place where Daddys, Mommys, and littles from the Michigan area can talk, look for events, and meet others!
Rules
Please read and follow the rules:
Please be respectful of others, where it is deserved.
Incisive wit, jokes, puns, and snarky questions/comments are allowed.
Reposts and comments within 30 days of posting to reach the front page will be deleted/kicked/banned.
No edits to title or post to change original meaning (small edits are allowed) or "dirty deletes" we will restore the original or handle as needed. We do not delete posts, do not "dirty delete" requesting it to be deleted.
Questions, comments, etc, must comply with the TOU.
Moderators reserve the right to kick/ban for any reason.
Kick means you can rejoin after rereading the rules.
Complaining after a Kick gets you a Ban.
Ban length is determined by the Moderators.
Wheaton's Law: Don't be a Dick.
No blocking the Owner or Mods, you will be Banned.
In order to comply with Official Changes to FetLife's Content Guidelines due to SESTA / FOSTA we do NOT allow these types of ads at all: Exchanging Sex Acts for Goods or Services, Escorting, or Consensual Blackmail & Financial Domination. This includes all ads or profiles that include Sugar, Tribute, or other euphemisms commonly used. Pro-Dommes and Pro-Subs ads are already not allowed by the TOU except in groups specifically for them.
 Jump right to the comments 
Other local BDSM parties in United States of America (USA)