Michigan threesomes Fetlife group Fetish & BDSM Club
Address: Michigan, USA
Fetlife: https://fetlife.com/groups/31774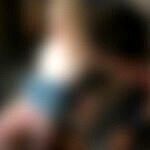 if your a couple looking for a third person this is a spot to advertise.
if your someone that would like to join in with a couple, or would like to be used by a couple, or what ever it is you'd like to do with a couple here is the place to advertise as well.
please state what it is your looking for from the person or couple.
be safe an be nice. were all adults so lets act like adults. ty
Rules:
be respectful and kind. no bashing. and be safe!!
 Jump right to the comments 
Other local BDSM parties in United States of America (USA)