Ann Arbor Kinksters Fetlife group Fetish & BDSM Club
Address: Ann Arbor, MI, USA
Fetlife: https://fetlife.com/groups/4139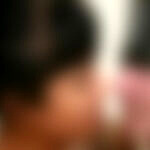 This is a group for the area surrounding Ann Arbor, Michigan designed for those wishing to discuss area-specific topics, meet, make new friends and catch up with old ones.
Feel free to pimp your local event(s) as well, but please be reasonable about it.
Rules:
Personal attacks, drama, disrespectful comments, or trolling (posting with the intent to either bother others or get around the "no personal ads" rule) will not be allowed. Please try to stay on topic where appropriate.
While finding a partner here is not discouraged, this is not a hunting ground. There are plenty of "seeking" groups if you are just looking for a partner or hookup. Please refrain from posting personal ads, or topics/comments which could be interpreted as "fishing" for such.
If you block any of the moderators, please be on your best behavior. Since it will be impossible for them to send you a polite message with a warning, do not expect one
 Jump right to the comments 
Other local BDSM parties in Michigan (MI)