Ann Arbor Polyamory Network Fetlife group Fetish & BDSM Club
Address: Ann Arbor, MI, USA
Email: [email protected]
Facebook: https://www.facebook.com/a2polynet
Fetlife: https://fetlife.com/groups/10791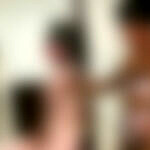 Ann Arbor Polyamory Network is an inclusive community for fostering discussion, support, and friendship for those practicing, interested in, or supportive of polyamory and non monogamy. A2 Polynet hosts events monthly in the Ann Arbor area.
Our group is dedicated to providing a safe and friendly environment where polyamorous and non monogamous people can meet, discuss, and learn.
Rules:
The following will not be tolerated:
Personal Attacks
Spam
Hate Speech
Harassment on-list or off
Blocking the group leader(s)
Failure to comply with these criteria will result in immediate moderator action up to and including revoking membership. All moderator action is based on the discretion of the Ann Arbor Polyamory Network leadership and is not subject to on-list debate.
Please do not advertise non-Ann Arbor Polyamory Network events here. If you'd like to promote a local kink event please do so here.
*If you wish to post events that are not official Ann Arbor Polyamory Network events, but are still polyamory focused, please send an approval request to Cazadora. Any non approved event postings are subject to deletion. *
 Jump right to the comments 
Other local BDSM parties in Michigan (MI)