Arizona Anal Association (AAA) FetLife group Fetish & BDSM Club
Address: Arizona, USA
Fetlife: https://fetlife.com/groups/11631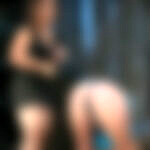 This is a group for for anyone who is into anal sex, anal plugging, enemas, gaping, fisting as well as well as the plethora of other anal fetishes that are out there, not so much scat though. Its for people in AZ who want it, love it, need it. Talk about anything anally here, i know there are some other groups but this is is specifically for anal in az!
Feel free to post a personal here, no spamming please, if you want it, need it, can't live without it, this is the place to post.
I would like everyone to follow a simple rule, state what your looking for in the title. thats it.
 Jump right to the comments 
Other local BDSM parties in United States of America (USA)