ALTERNATIVE LIFESTYLES ENTHUSIASTS Fetlife group Fetish & BDSM Club
Address: Florida, USA
Fetlife: https://fetlife.com/groups/1368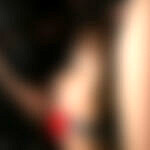 WELCOME TO ALTERNATIVE LIFESTYLE ENTHUSIASTS
Founded in 2009, Alternative Lifestyle Enthusiasts (A.L.E.) is a pansexual BDSM lifestyle, educational and support group serving Northeast FL and Southeast GA. The group's aim is to create and foster avenues where knowledge and learning can take place in safe and healthy environments.
A.L.E. is run by a committee, made of community members of varying orientations, interests, and experience levels. If you have questions, you can contact any of the committee members.
The A.L.E. Fetlife group is committed to being a friendly, positive educational group, open to anyone and everyone who shares any aspect of our interests. You are welcome to post questions or topics about anything that is related to the BDSM lifestyle.
If you can make it out, we also host a monthly demo/munch in the basement of a local restaurant, as well as partnering with various groups around the state of Florida and Southeast United States to educate and advocate for alternative lifestyles.
Rules:
WE DO HAVE RULES FOR POSTING AND ATTENDING OUR EVENTS! TAKE THE TIME TO READ THEM BEFORE YOU POST OR PLAN TO ATTEND AN EVENT.
The A.L.E. group is not simply a Fetlife group; we are made up of real people, hosting real events to further our mission! Our presence of Fetlife does not define our group.
No Drama! Do not be disrespectful!
NO ADVERTISING, NO SOLICITATIONS OR COMMERCIAL POSTS! ALL POSTS PROMOTING LOCAL EVENTS, ie. "CROSS POSTS", ALL MUST BE APPROVED BY JustRob. If you do not have permission your post will simply be removed.
No "personal" information on the board of any type.
No trolling or trying to "hook up for sex" type posts. There are other local groups for that; A.L.E. is just NOT that group.
NO Registered Sex Offenders. If you have an RSO status DO NOT JOIN THE GROUP OR ATTEMPT TO ATTEND AN EVENT.
NOTES OF CAUTION
Keep it all in Perspective! Fetlife is an internet social networking site. Don't take it too seriously, people will say and do things online that they would never say and do in person! Sitting behind a computer screen interacting with thousands of people can be like driving your car in rush hour traffic with thousands of people at once. It is easy to take it personally when someone cuts you off in traffic. You feel like "they cut ME off" when in fact they did not even give "you" a second thought. All they were thinking of was their goals or frustrations. Seldom does someone cut me off in the line at the bank and just jump in front of me, why? Simply stated, while interacting on-line, it can be easy to take things personally and start saying inappropriate or rude things because the individuals are not face to face.
Give it a Rest! If you are getting upset about someone the best thing to do is to log off Fetlife for a while; you know, give it a break.
No Dirty Laundry! Let this be VERY CLEAR… Do not discuss or post private, personal or other details of your relationship interactions of any kind, good or bad on a public form. Alternatives: e-mail or message them, call them, meet with them.
 Jump right to the comments 
Other local BDSM parties in United States of America (USA)