Anonymous Encounters in Los Angeles FetLife group Fetish & BDSM Club
Address: Los Angeles, CA, USA
Fetlife: https://fetlife.com/groups/111149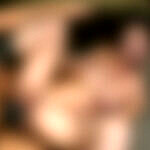 This group is for those sexy individuals/cpl/groups who want to set up anonymous encounters. For one on one meetings or group.
For those who also are interested to know. I am also owner of the world famous, yes, I did say world famous, Gang Bang Pleasures or GBP for short. We have cpls, & single ladies from around the world who contact us to arrange gang bangs for them. Ladies fly in as far as Europe, & even Australia. even the Porn industry has approached us to host Gang Bangs for them, as well as asked to attend our parties to learn from us & join in on the fun.
I will only verify or endorse those ladies I played with personally. Those I do, you can trust they are definitely real & safe to play with.
Rules:
Due to new fetlife new policies we have make this very clear and spell this out.
REMINDER, THE DONATIONS TO ANY SANCTIONED EVENTS IS TO HELP COVER THE EXPENSES LIKE, BABYSITTER, GAS, BOTTLED WATER, LUNCH, & ETCETERA [NOT PAY FOR PLAY]
(it is not for what some people think. We wish to have fun)
Less talking, more fucking.
Please respect everyone's privacy.
Personal information including email addresses of someone other than yourself should not be posted in the group…. that's what Fet INBOX is for. 😀
Simple Group Rules
Don't block the moderators – doing so will prevent me from contacting you should something require your attention.
Don't change or alter your original post – it really messes up the flow of good conversation.
Don't hijack someone's topic. Create your own thread.
No Fuck or Pass
Follow FetLife's Community Guidelines and Terms of Use.
 Jump right to the comments 
Other local BDSM parties in Los Angeles