Alabama Married Seeking External Playmates FetLife group Fetish & BDSM Club
Address: Alabama, USA
Fetlife: https://fetlife.com/groups/52567/about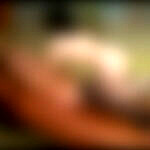 This is for the married people in Alabama who are seeking external playmates. Either to play as a couple or an individual. No fakes.
Rules:
Must be married or either open to a playmate relationship with a married person. This is for couples wanting to play, or for a half of a couple looking for another half of a couple or a full couple for playmate.
Don't post other people's (or group's) private information. You will be bannend and the victims informed that you outed them.
Privacy is our only hard rule here. Behave ethically and respect others and you are welcome to post.
 Jump right to the comments 
Other local BDSM parties in United States of America (USA)