AHS Fetish & BDSM Club
Address: 5231 NE Antioch Rd, Kansas City, MO 64119, USA
Email: [email protected]
Website: https://ahskc.org/
Facebook: http://facebook.com/AHSKC.ORG
Twitter: @AHS_KC
Fetlife: https://fetlife.com/groups/5153/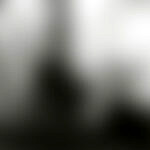 AHS is one of Kansas City's oldest organizations for the appreciation of alternative sexuality, BDSM, and fetish lifestyles; we provide educational and social opportunities for adults to explore, develop, and share their interests in these topics with one another in a safe, anonymous environment.
We offer monthly demonstrations, classes, and discussions on a variety of topics relevant to the needs and interests of our community, monthly social gatherings where people can get to know one another, and host a handful of special events throughout the year like kinky camping trips, auctions, and holiday events.  We partner with other, similar organizations in our local area.
AHS educational events are held on the first Saturday of every month, and our social even is held on the third Friday; both educational and social events are open to both members and non-members, as are most of our special events.  We believe that all adults of any age, gender, sexuality, or religious and cultural distinction have the right to a safe, secure environment to pursue their interests free from judgment or discrimination.  Members and guests with accessibility requirements are encouraged to contact the AHS operating committee to let us know what we can do facilitate any additional needs you may have.
Folks begin to wander in around 7 and continue to show up throughout the evening, even arriving after the Social officially "ends" at 9. It's not unusual for a pretty good crowd to hang around until the venue kicks us out at closing time.
Event organizers will be there from 7 until at least 9 and will be wearing identifying badges that make them easy to spot. These folks are there to have a good time of their own, but also are always ready to answer questions, greet first-timers and ensure that everyone abides by the AHS Rules of Etiquette.
A good percentage of the attendees are regulars, but there are always at least a few newbies in the crowd. We're pretty good about spotting new faces and we're not shy about making them feel welcome. Our regulars are very friendly and approachable. First-timers who make an effort to join in are almost instantly rewarded with budding friendships. You won't believe the number of new Fetlife friend requests made the day after a typical Social!
Socials are held in bars, so expect a bar-like atmosphere. People eat, drink and play pool, but mostly they stand or sit and socialize. And, while you'll overhear or participate in a fair number of very kinky conversations, most of what people talk about is family, work, sports and any other number of everyday topics. If you can carry on a conversation, you can have a truly enjoyable evening. Don't be afraid to wade into a group and introduce yourself. You will be pleasantly surprised at how accepting and inclusive our folks can be.
That's about it. Socials are safe, pressure-free environments. They are held in bars that are open to the general public. Dress casually or add a little kink to your outfit. Participate as much or as little as you want. We can't make you party, but we do provide a conducive atmosphere.
 Jump right to the comments 
Other local BDSM parties in Kansas (KS)