Wichita, Kansas, area kinksters and BDSM members Fetlife group Fetish & BDSM Club
Address: Wichita, KS, USA
Fetlife: https://fetlife.com/groups/6363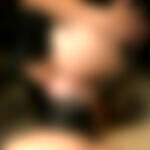 Just a group for all of us that are in or near the surrounding areas of Wichita And southern Kansas and northern Oklahoma. This will be a good way to talk and see what everyone is into. And find information about a lot of different topics and the coming events. And to find all of the information you may want about area groups. Feel free to join, and start a topic. Please no cross posting, let us keep each post as it's own so that there is not confusion as to the topic and so it is respectful of the person who posted the original thread. Of course some news like more restrictions on our rights is to be spread. PLEASE be sure to keep everything within the fetlife guild lines when posting.
Rules:
Please do not try to impress upon people your favorite group or gathering that you may be a part of. Be a friend first and make them feel comfortable then you Invite them in a personal message not in discussions. It will be deleted…
If you want to promote a particular group add them to the sticky note about group information. Or do it in a sticky that is provided to do that.
Do not do so in the response or comment section it will be deleted.
You May do so as a discussion advertise your Upcoming Date for your gathering or event
Do not brag about the size Just a general description or I will have you reword it or it will be deleted.
You must follow this websites rules and some word you cannot use or topics . This is a must or it will be deleted and you will be banned. There is no leeway on this. It is the rules and guidelines of this website and must be followed.
 Jump right to the comments 
Other local BDSM parties in Kansas (KS)